Life After Covid-19: What is in Store for Travel & Tourism
April 3, 2020 7:49 pm
News & Events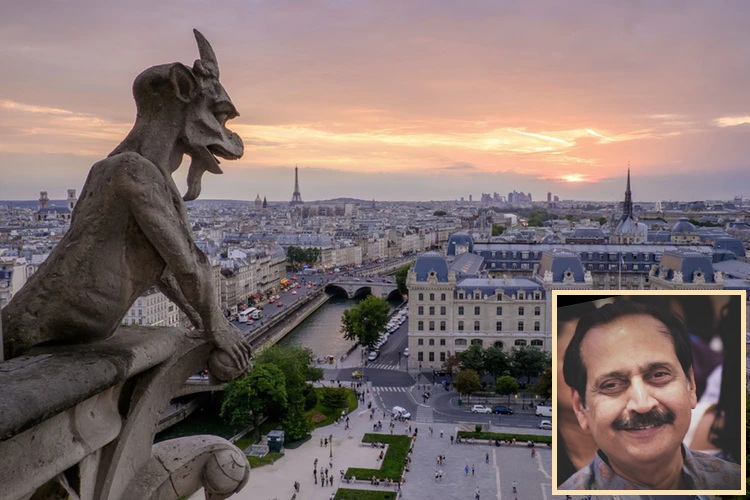 [It is an article by Gopinath Nair a senior tourism professional/ founder & CEO at Tourism DNA. The author is a wellness industry veteran with deep understanding of the travel and tourism area.]
We live in very uncertain times – this would probably be a big understatement. Since I started my career in the early 80's I have seen many ups and downs in our industry. There have been innumerable challenges and problems facing our industry. We faced rising oil prices and resultant exorbitant increase in air fares. We weathered gradual erosion and finally almost complete obliteration of airline agency commissions and what we took for granted for many years – the real creamy PLB's. We have seen businesses crash due to devastating Tsunamis in many parts of the world. Our industry (which includes hospitality) has faced the onslaught of natural disasters like SARS and earthquakes from time to time. We have seen wars and terrorism wipe out entire destination markets for month and years. Many of us have been impacted directly or indirectly by the entry and proliferation of online players.
Yet we have faced all of the above with gusto and resilience and come out stronger and risen like a proverbial Phoenix to find new paths and routes, new technologies and processes for us to survive and grow.
Uncharted Territory
With Covid 19, we are on completely uncharted territory. I don't think anybody can say with any degree of confidence as to how long this will last, how many people across the world will succumb to the deadly virus and the extend of the trail of destruction to individuals, families, communities and businesses Covid 19 will leave behind when it finally ends. The very fact that we have no successfully developed vaccine to prevent or medicines to treat a patient, means we are in for a long haul. There are wild predictions being made around the world on how long this is going to last, but I am sure even the best of predictions paint a sorry picture,
So, what is in store for professionals like us in the travel, tourism and hospitality industry? I will try and analyse the situation and present a few scenarios. At the end of this article, I will also try and project a few ways on how we can cope up and come out on top. What can one expect in the coming months?
For travel and tourism businesses:
 a.      Pressure on revenues: As clients would be slow and cautious in making new travel plans for non-essential travel, be it for business or holiday, it would take months for your cash registers to start ringing again. I get a feeling that clients will take to video and audio conferencing in a big way and frame stringer travel policies. While the I part of the MICE industry would still be reasonably insulated, it would still take months before decision makers agree to incentive trips. Conferences and meetings are bound to be impacted more as clients try and reduce most travel for meetings and conferences. The convention industry would be slow to recover, given that participant numbers may be impacted and costs may escalate due to increased input costs once things start looking up.
b. There would be pressure to keep costs low. Many large organisations are likely to re-look at their staff strengths and may even resort to reducing permanent staffing and introduce temping in a few non critical roles. Smaller and tightly run companies will continue to look at costs carefully. Employees will be forced to adorn multiple roles of they want to keep their jobs.
c.      There would be increased focus on training and development to meet new challenges. Class room training is likely to be replaced by online training for mundane tasks.
d. Employees will be offered "work from home" opportunities with slightly reduces wages.
e. Businesses will try and reduce rents and may move to less expensive real estate in the outer fringes of cities, keeping a small rep office in CBD areas.
f. To remain relevant in a changing market, new products with attractive pricing will play a key role.
g. There would be continued focus on reducing advertising and marketing costs; this can lead to huge reduction in spend on print and TV ads.
h. This is as good a time as any to update your website, clean up and tighten your terms and conditions and get ready for when business does pick up after Covid.
For employees
a. Serious threat to employees who don't perform, as managers and owners are likely to weed them out first.
b. This is great time to up-skill. Learn a new language, a new skill (like XL) or just increase your destination knowledge and Geography.
c. Update your CV. Take help from professional CV writers if required so that you can project your skills and experience in a structured and cohesive manner.
d. Volunteer to do more work at office – ask for new jobs and opportunities; make your self as useful as possible to your employer. Never say No to any opportunity or task assigned. In short, make it a habit to constantly go "above and beyond" the call of duty.
The way forward
Travel and tourism organisations would do well to focus on some of the following fundamentals to survive and grow:
Maintain and update your client mailing lists
Connect with them, even if to enquire about their well being. Out of sight is often out of mind!
Up-skill and train your team – put this "break" to good use to enhance products and skills
Specific to the India market, I expect domestic tourism to be the saviour – VFR, leisure and pilgrimage. So, if your business does not include Domestic, you could lose out as Outbound and Inbound would take far longer to hit the come-back trail.

Safety, a key factor

For destinations and hoteliers, there are testing times ahead as you try and woo back customers. Creativity in products and pricing coupled with smart communication strategies would have to be key to your fortunes. Customers would become increasingly choosy as they plan their next vacation or corporate event, so it would be a smart operator or destination that grabs his business. A key factor in decision making would be "Safety" more than ever before – so your communication strategies and action on the ground would have to ensure a very safe environment for success.

This could also have great impact on consumer behavior, as perceptions of safety could outweigh price advantages. One classic example is the Cruise product which could suffer on fears of community transmission of contagious deceases as thousands of people mill around in a small, closed environment. Cruise operators would have to focus on the health aspect and effectively highlight them in their communications.

This may also be an opportune time for insurance companies to create "Business interruption" insurance products to cover loss of income that a business suffers after a disaster. Indian travel and tourism companies would greatly benefit from such covers.

Similarly, employers should also seriously consider providing insurance cover to employees to protect them with continued wages and benefits.

All is not lost. As they say, every challenge brings a new opportunity. Grab it and tailor your business plans to be ready to rise again!

Tags: Coronavirus, Covid 19, Life after Corona, travel and tourism