Apply now: fully funded MBA Scholarship from top university in China
January 25, 2019 1:18 pm
News & Events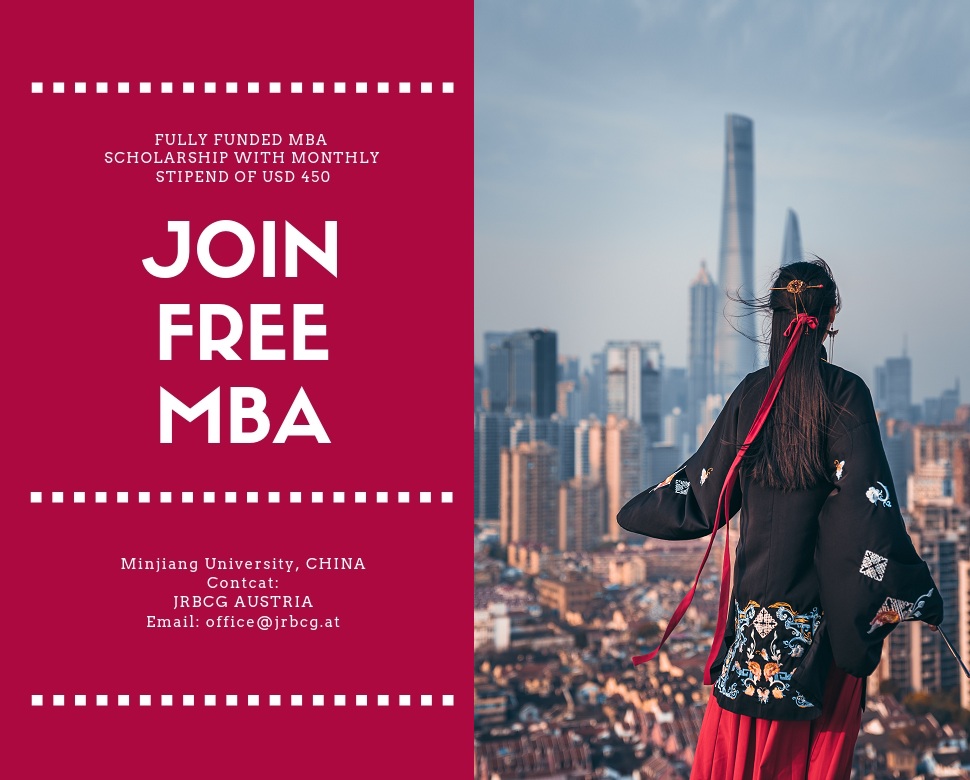 One of the reputed universities in China named Minjiang University offers a few scholarship for management students and professionals to purse MBA program in china. The program is fully sponsored by the local authority for the international students irrespective of nationality. The scholarship also includes a monthly allowance of USD 300 for two years.
Minjiang University is a general full-time university of higher learning run by the People's Government of Fujian Province, which was legally approved by the Ministry of Education. Minjiang University is now one of the first batches of pilot universities for the education of master degree postgraduates on the basis of serving the special national needs.
It is not only a master degree education organization in Fujian but also a pilot school in the province moving towards the application mode. The university is a merger of the original Fuzhou Teachers' College (founded in 1958) and the original Minjiang Vocational University (established in 1984).
Situated in Fuzhou, Fujian province, with four campuses in the University Town, on Gong Ye Road, in Hong Tang and in Shou Shan respectively, the university has a total area of 161.84 hectares, 580,800 square meters of school building area and 290,800 square meters of teaching and administration buildings. The total value of teaching and scientific research equipment is now 214 million RMB. The university provides 3.0094 million collections of books (e-books included). Now in Minjiang University, there are over 20,000 full-time students from 18 different colleges (faculties), which are School of Humanities and Communication, the Mathematics Department,
the Department of Foreign Languages, the Department of Physics and Electronic Information Engineering, the Department of Computer Science, the Tourism Department, College of Economy and Management, College of Clothing and Art Engineering, Academy of Fine Arts, the Department of Geographical Science, the Department of Chemistry and Chemical Engineering, the Department of Law, Cai Jikun Music College, New Huadu Business School, the IEN International College, College of Software, Strait College, and College of Further Education.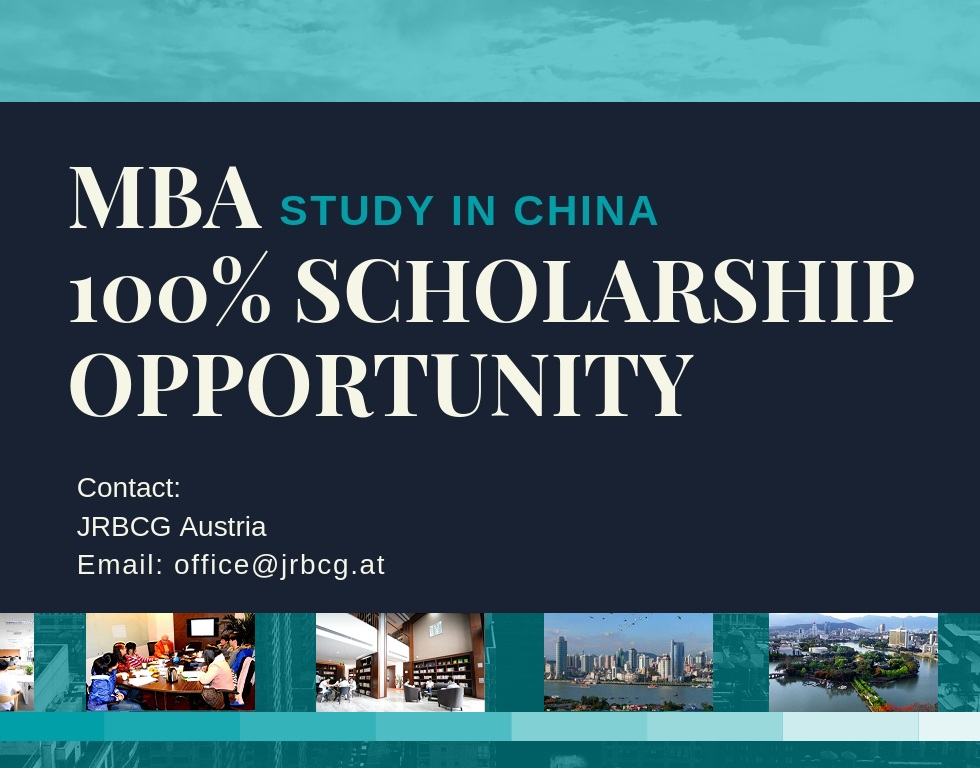 Admission requirement:
✅Recognized bachelor degree or above
✅Minimum IELTS overall 6.0 band (academic module) or equivalent English Language proficiency test score for non-English speakers or certificate stating English proficiency
Tuition fee: scholarship option for first 10 students

Materials to be submitted to us:
✅Passport
✅Photo
✅Certificates
✅Physical Examination
✅NO Criminal Certificate
✅Detailed C.V
✅Transcript
✅IELTS/English Proficiency certificate
✅Recommendation Letter
✅Study plan
✅5 minutes Video ( Introducing yourself
why you want to take up MBA )

For further information send details to [email protected]

Tags: China, Master of Business Administration, MBA, September 2019